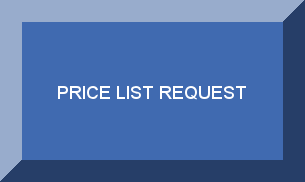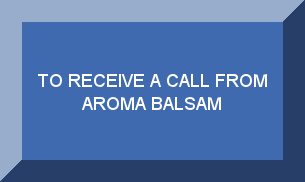 AROMA BALSAM Christmas Trees (a PLC Resources Ltd. Company) is a 
Christmas tree farm
 and wholesaler of  fresh Balsam Fir trees. We are located in the province of Nova Scotia. Our province is the  largest producer of Balsam Fir in the world.
When you buy 
Canadian Christmas trees
 from us, your order will be custom cut to  your requirements according to the description, grade and delivery date you require. See our  "
TREE GRADES
" page to select the trees that will help you outsell your competition.
We guarantee consistent quality because each of our trees is manually tended during all phases  of the growing cycle. This includes hand pruning by highly trained and experienced workers,  producing natural looking trees with an appealing look.

Aroma Balsam Christmas Trees supplies 
wholesale Christmas tree
 quantities ranging  from 300 (USA) to "Truck Load" quantities to all markets in North America,  Mexico, Venezuela, Puerto Rico, and the Caribbean as well as to many other Latin American and  world markets.
DUE TO CURRENT LIMITED INVENTORY AND PHYTOSANITARY RESTRICTIONS WE ARE NOT SERVING PUERTO RICO, MEXICO, PANAMA AND VENEZUELA.     "TREES ARE SOLD OUT FOR 2022"

 Our international exporting and logistics expertise, great prices, and gorgeous Christmas trees have made Aroma Balsam Christmas Trees a preferred supplier of Balsam Fir.

Most importantly, at Aroma Balsam we are committed to the practice of sustainable farming. Our  trees grow naturally, their seed is dispersed by the wind in a continual source of natural  regeneration. We also interplant our fields with superior genetic seedlings. We Protect the  Environment by using Integrated Pest management where we limit the use of chemicals to an absolute minimum in order to control damaging insects and weeds. In this way we protect the  natural habitat of birds and wildlife and are able to maintain a natural and healthy ecosystem.


PO Box 92, Boylston

Nova Scotia, Canada B0H 1G0

Office Phone

   (902) 704-0644

Office Hours: 

Monday - Sunday 2:00PM to 6:00 PM EST

Copyright 2011 Aroma Balsam Christmas Trees:  Christmas Tree Farm.  All Rights Reserved.

PO Box 92, Boylston, Nova Scotia, Canada B0H 1G0

Aroma Balsam Christmas Tree Farm
"TREES SOLD OUT FOR THIS YEAR"